Clickable
We make sure that your visitors find you. Your products and services are just a click away.

Controlled
Forget big tech giants and traditional ad platforms. You have complete control over your data.

Conversion
Turn visitors into customers. Simply log in to your own video channel and start uploading.
Get started!
Viewers can find products – specific down to size, model or color – by simply clicking on the item that catches their eye.

Sounds interesting?
Hotspots
Release the power of interactive video
WooCommerce product
Create a multidimensional shopping experience with clickable videos.
Page link
Use the drop-down menu to link to a page on your website.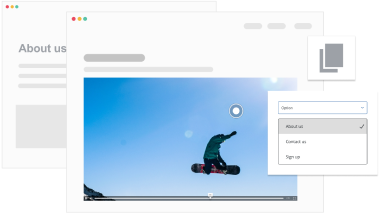 External link
Take your viewers to another destination by adding a URL.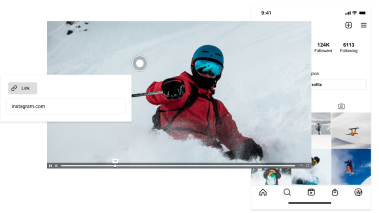 Video with clickable content and a brand new interactive experience converts visitors into customers. Turn impatient viewers into customers by allowing them to controll their own viewing experience.
It's time to own your customer journey. Reclaim your brand and reset the rules on conversion. Your website is your hunting ground. Let clickable videos be your weapon of choice.